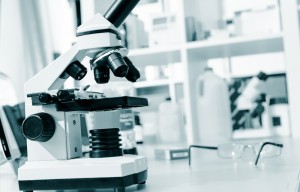 While the biotech industry may be trying to convince consumers regarding the safety of GM plants, some studies may be indicating the opposite. Many claims in the GMO industry state that GM soybeans may be substantially equivalent to non-GM soy, and even better. But a recent study shows that there is a stark difference between the two. GM soybeans have been found to accumulate glyphosate and its toxic by-product AMPA.
Researchers from Norway and the United Kingdom have discovered that GM soy may contain more glyphosate and AMPA residues as compared to conventional non-GM soy. This may indicate that GM soy and non-GM soy may not be substantially equivalent to each other. Substantially equivalence is basically defined as a close nutritional and elemental similarities between a traditional and a non-traditional crop, in this case, between a non-GM soy and a GM soy crop. Biotech companies are saying that GM soy does not differ in any way in terms of nutritional and elemental value to traditional non-GM soy.
In order to further test this claim, the researchers analyzed and evaluated the nutritional and elemental composition, including the herbicide and pesticide residues from 31 soybean batches collected from farms in Iowa in the US. The soy samples were categorized into different categories- the GM glyphosate-tolerant soy, the unmodified soy cultivated in the traditional way, and the unmodified soy cultivated the organic way or without the use of pesticide or herbicide agents.
Results indicated that the organically cultivated soy showed the highest nutritional profile with the highest levels of protein and sugars as compared to both GM soy and the conventional soy. The organic soy also contained lesser total saturated fats and Omega-6 fatty acids compared to both conventional and GM soy. In addition, the researchers found out that the GM soy contained the highest residues of glyphosate and its toxic byproduct AMPA at the cellular level among the soy batches analyzed. Conventional and organic soy did not show any of the residues of the said chemical compounds. The findings therefore, reject the claim that GM soy is substantially equivalent to non-GM soybeans.
Source: Science Direct