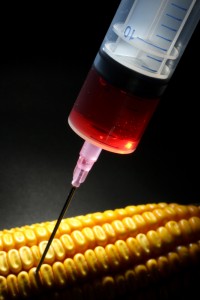 While many GM proponents try to convince consumers of the many benefits of GM crops, there are certain issues that they try to avoid or even hide. One of them involves pesticide use. While many who agree with GM plant cultivation say that it results is lesser pesticide use, the opposite seems to be happening. In fact, pesticide use seems to increase with GM crop cultivation. And the result of this has been quite alarming. One study in a town in Argentina seems to indicate that.
A final report submitted for an epidemiological study by researchers from the University of Cordoba at the Argentine town of Monte Maiz indicates that the cancer incidence there is five times higher than the national average. This is significant because the town has a high concentration of grain and pesticide stores.
The study in the town of Monte Maiz was conducted in 2014. This town is located 300 kilometers from the capital of Cordoba. The researchers from the university conducted a health survey by studying the clinical history of 594 residents out of a population of 8000. According to pediatrician Vazquez Medardo Avila, a member of the Network of Doctors of Sprayed People and the author of the new study, the team also analyzed the geospatial conditions within the town area and discovered severe air pollution around the grain stores found at the center of the town. There was also pesticide contamination in the streets and pesticide deposits discovered between the houses of the villagers. There were also rampant pesticide spraying within a few meters of housing in the town.
According to Avila Vazquez, "Preliminary results were alarming: the town of Monte Maiz has five times more cancer cases than WHO estimates, 25 percent more asthma-like breathing problems and almost five times more spontaneous abortions.
The doctor further added that "the population also had twice as many cases of type II diabetes and hypothyroidism than statistical averages, and an almost three times higher frequency of collagenopathies (inflammatory diseases of the autoimmune type)."
The researchers noted that the local people have complained for years about the higher cancer rates in the area where GM soy and GM maize were being planted. The residents conducted a preliminary survey but did not have experts to help them analyze the data. They have 75 residents of the town go house to house to collect data but they were unable to tabulate what they have collected.
But now that the health survey has provided proof of the link between GM crop cultivation and higher cancer risks, it can be a great tool use against companies who claim that pesticides such as glyphosate are harmless. Glyphosate is the main herbicide used in the town of Monte Maiz due to the GM crop cultivation in the area.
Source: GM Watch