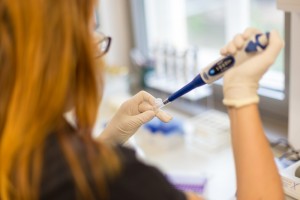 The main aim for GM crops is to create better yields and pest resistant crops that help improve or boost overall harvest and profits. This is what makes them appealing to farmers who are trying to find ways to improve their yields and earn more from what they cultivate. It is the same case with the popularity of cultivating GM soy- better yields and better profit margins. But is seems that recent studies may indicate that GM soy may not actually be doing better than their non-GM counterparts, as this recent study from Brazil seems to show.
A scientific study recently reported in the Valor Economico from Brazil suggests that Monsanto's Intacta RR2 PRO soybeans may be outperformed in terms of yield by non-GM varieties cultivated in the major soy-producing regions in the country. The said study, which was conducted by the Center for Advanced Studies in Applied Economics (Cepea) of ESALQ at the University of Sao Paulo, indicates that the Intacta soy recorded average yields comparable to that if the first generation Roundup Ready soybeans from the same company. But the yields seem to be lower as compared to that of non-GM soy.
The study showed that non-GM soy showed an average of 57.1 bags per hectare as compared to 54.8 bags for Intacta and 52.4 bags for Roundup Ready GM Soy. In terms of profitability, farmers of Non-GM soy were able to get an average of 369 Brazilian Reals per hectare of land while farmers planting Intacta Soy and Roundup Ready Soy were only able to earn 333 Reals and 128 Reals per hectare, respectively.
The study was based on account data from 258 producers and consultants scattered in the 27 municipalities of soy producing states in Brazil that covered the harvest seasons of 2014 to 2015. The municipalities were divided into three groups, depending whether they were growing Intacta, Roundup Ready or non GMO soy. The survey showed the average yields indicated above. The results for the non-GMO soy were restricted only to 6 municipalities, since a majority of farms in Brazil grow any of the two varieties of GM soy.
One reason for the lower profit margin may be attributed to higher seed costs. Intacta soy seeds cost nearly twice compared to non-GM seeds. But while pesticide use for growing Intacta soy is significantly lower compared to that of non-GM soy, the increasing threat of highly resistant pests may change all that, given that there are no new products developed to combat the new pests developing resistance to current pesticides used for cultivating GM soy.
Source: GM Watch